In this article, we will learn you how to build your website easily, using cPanel site publisher.
It makes it easy to publish a simple one page website. Also you can use The site as a placeholder until a more advanced version is ready. And you can display maintenance messages or a "coming soon" page.
Building a Site With cPanel Site Publisher
To build a site, follow these steps:
Log in to cPanel.
Locate Domains section, then click Site Publisher.

Select one of the domains for the new site. If you have several domains, you can use the Search box to find the domain you want. 

Under Select a Template, click a template to select it for your site.
Under Customize and Publish, fill the fields to customize your site.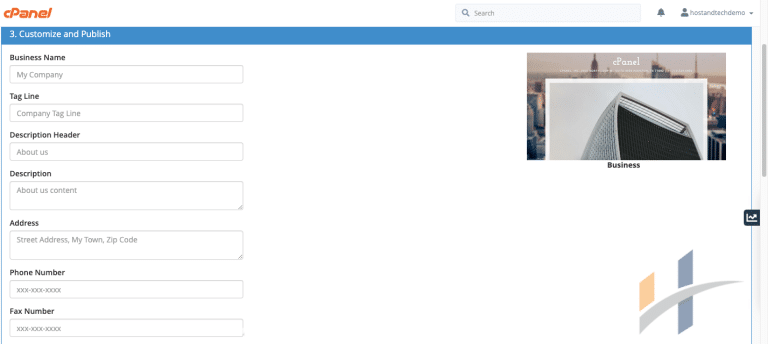 After that, click Publish to publish your new site.
For more information, visit Our Domains section.