In this article we will show you how to login to your server via RDP (Remote Desktop Connection) in Windows client version and Mac client version.
How To Login To Your Server Via Remote Desktop Connection
Windows

Client version:
Click Start >> All Programs >> Accessories >> Communications >> RDP Connection. 
Or simply open Run from start menu and type mstsc in the text box next to open then click enter.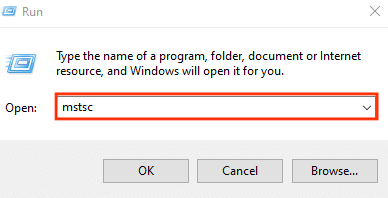 Enter server IP address in the Computer field and click Connect Button.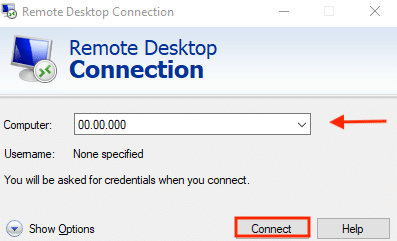 The time you connect, Windows log in screen will appear. To log in for the first time, enter the server Name\Administrator and the identical password, type your administrator password , then login , if your credential are OK, you should logged in your server successfully
You have to Download and install the RDP software for Mac client. The steps to connect to your server are very similar. You can download the software here.
To get information about Getting Started visit Microsoft Remote Desktop Client on Mac